Jake Gyllenhaal seen with mystery lady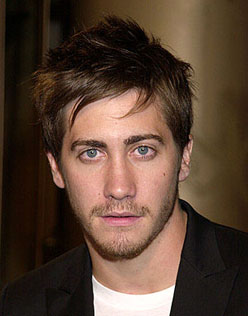 Jake Gyllenhaal
has a new lady love.
The actor who has previously dated Taylor Swift and Reese Witherspoon was spotted getting cozy with a mystery brunette at Henry Public in Cobble Hill on Saturday night.
Gyllenhaal and the woman, who was in her mid-20s, had drinks at the bar around 10:30 p.m, according to the New York Daily News.
"They weren't overly flirty," a source said, "but they were deep in conversation."
Jake recently revealed his 30s will be a "decade of discovery".
"I feel a little bit more seasoned now I am 30," he said.
"The last decade was all about my career and it's gone well. Someone very special to me wished me the present of discovery into my thirties and that was one of the nicest things someone has said to me.
"My 30s will be a decade of discovery but I'm still waiting for it to start. I would
hope
it is discovery in lots of different aspects of my life."