Kristen Stewart friends with Angelina Jolie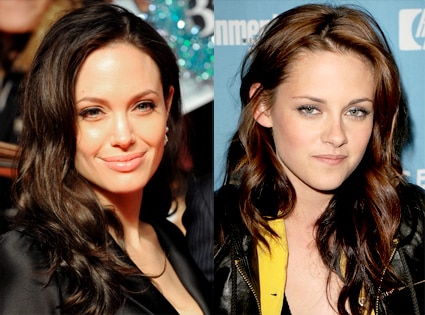 Kristen Stewart
has become best friends with
Angelina Jolie
.
Sources say Jolie has been mentoring the Twilight star and the pair apparently talk all the time.
"Kristen and Angelina talk all the time. They've crossed paths at various red carpet events and I think something about Kristen's apparent vulnerability called to Angelina's motherly instincts," a source said.
"She's really taken Kristen under her wing and seems to think of her as the little sister she never had.
"Angelina's counseled Kristen on how to work the red carpet and
deal
with mobs of fans.
"She's also been giving Kristen tips on negotiating her career and what projects she should consider next."