Mary j Blige 'Soul II Soul saved my life'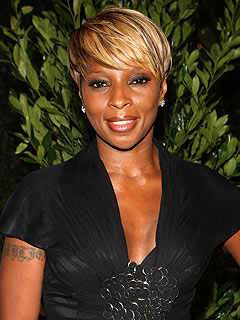 Mary j Blige
claims British group Soul II Soul saved her life.
The Family Affair hitmaker claims the group's track Keep On Moving turned her life around and gave her hope during her early years growing up in the tough housing projects of New York.
"
Keep On Moving
saved my life," she said. "That record just seemed like it shed some light in my life. It just felt so warm and good. We needed that when we were growing up in the projects. I first heard that song on the radio, and just blasted it. I'm serious. It was our song a black people's
song
."
Mary never forgot her roots after becoming a global R&B star and has supported a number of charities including establishing her Foundation for the Advancement of Women Now (FFAWN) which offers scholarships and programs whose aim is to foster self-esteem and career development in people usually from more deprived backgrounds.
The foundation recently announced an auction to raise money, which has seen Christina Aguilera donate tickets to her TV show The Voice and Jay-Z offer an internship at his music management and publishing company Roc Nation among generous gifts from many other stars.