LeAnn Rimes works hard' for her body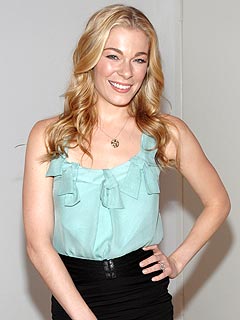 LeAnn Rimes
is frustrated by speculation about her weight.
The singer-and-actress who recently married actor
Eddie Cibrian
worried fans when she was photographed on her honeymoon in Cabo San Lucas, Mexico, looking extra skinny but LeAnn insists she is healthy and
simply
"works hard" for her body.
"For someone like me who is healthy, who works hard for my body, it's very frustrating. I work out and take care of myself, and not in an over-obsessive way," she said.
"My main concern with her is that she's toned and healthy. And she is," added trainer, Michael Jackson.
LeAnn, 28 who was married to dancer Dean Sheremet when she met Eddie, who was also married, on the set of TV movie Northern Lights married Eddie in a small ceremony in April.
The star recently claimed the extra-marital affair between the pair was not done "in the right way" and she admitted things got "really messy".
"I know I didn't do it the right way. I didn't have the tools to know how to do it the right way, how to let go the right way," she said.
"I'd never been taught that. I have the strength now but I didn't at the time. So it got really messy, but I have learned a lot from that. And I'm not glad it happened, but I know why it did."