Teri Hatcher having surgery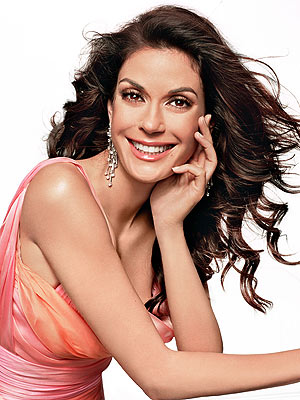 Teri Hatcher
has an appointment with her surgeon before she makes her return as a Desperate Housewife. T
he 46-year-old actress has
revealed
she's booked herself in for surgery over the summer after finally succumbing to a long standing ailment.
"I have a frozen shoulder which has been a problem for me for a while," reveals Teri. "So this summer I'm going on vacation and then having the op to fix it in time for season eight of Desperate Housewives."
Hatcher recently opened up about the rare and debilitating illness that has prevented her from performing every day activities.
"I've been struggling with this thing called frozen shoulder, which is a real condition which women get," she said.
"It's basically left me pretty much not functioning with my left arm … I can't hook a bra anymore.
"I'm not asking for sympathy or anything, it could be much worse. But when you take away something like being able to pick up a bag … I really can't wait 'till it's gone so I can just exercise like crazy again, because I sort of miss it."